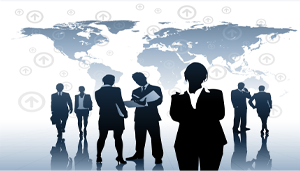 Customer Support Outsource Solution
Customer – Optus Communications
Optus outsourced the customer support of 500 SME customers to Ampwest to fully manage ICT mobility applications. The basis of this arrangement was Ampwest's ability to provide these customers with a single point of contact for all their ICT needs .
Systems Integration for Facilities Management Services
Customers – Hamilton Island, Daydream Island , BHP Head Offices &multiple locations, Australian Defence & Government Authorities
These projects were based on provision of a range of ICT services including customised turnkey supply and install of IT&T and hospitality systems and networks including connectivity, maintenance, ongoing daily support and system administration,.
Customer – Forest Resort, Creswick – Hospitality ICT Development
Development of the design of an integrated hospitality ICT infrastructure to support leading edge resort-type facilities and systems including a backbone communications system for "Smart House" technology
Building Services
Customers –Telstra, AXA, Commonwealth Bank, McKenzie & Co, New Melbourne Exhibition Centre
Supply, Design & Construct voice (IP-PBX), data (LAN), Structured Cabling, video, security and evacuation systems
Community based ICT projects including e-Governance and Tele-villages
Customers – Ballarat Tele-village and Portland Tele-village
Provision of our Professional Services offering (PSO) including Associated Project Management and Systems Design
Virtualisation Cloud Computing Solutions
Customer – Freedom 2Go – Property Developers and Retire Villages Construction Group
Provide Dedicated Private Cloud Virtualisation Hosted Services and turn key applications for the group as well as, provide IT Consulting , Project Management and PSO for the ICT construction for retirement villages in Bairnsdale and Leongather
Customer – R-Co (Digital Agency service providers)
Provide Dedicated Private Cloud Virtualisation Hosted Services and turn key applications for R –Co Internal ICT infrastructure and some of their partners in Melbourne CBD
Customer – National Australia Bank – Virtual Cloud Strategy
Development of Internet services application for National Australia Bank's Small Medium Enterprise customers division
Virtual Cloud Solution for Legacy Integration Services
Customer – Sydney Electricity Authority (AUD$20 million project)
A CBD telecommunication and SCADA network to serve 600 nodes and Point of Presents
Other ICT Projects
Customer s – J.T Campbell, Midcomp International, Austmortgage / Austfinance, Sports Prices International, Aristel Networks
Design, Supply, Install and Maintain/Support a variety of VoIP and IP-BPBX systems, LAN, WAN, VPNs, Wireless solution, Data Links, Broadband Connectivity and Public Cloud Computing Hosted Services for MS Exchange and Windows